Grandfather's Incline
This project was conceived by the artist Lee Mingwei as a tribute to his grandfather in response to the invitation to create a site specific environmental work at the Montalvo Arts Center in Saratoga, California. When searching out a site in the mountain surrounding the grounds, Mingwei found a location reminiscent of the mountain place in Taiwan that his grandfather would hike to in order to meditate on the distant view of the landscape.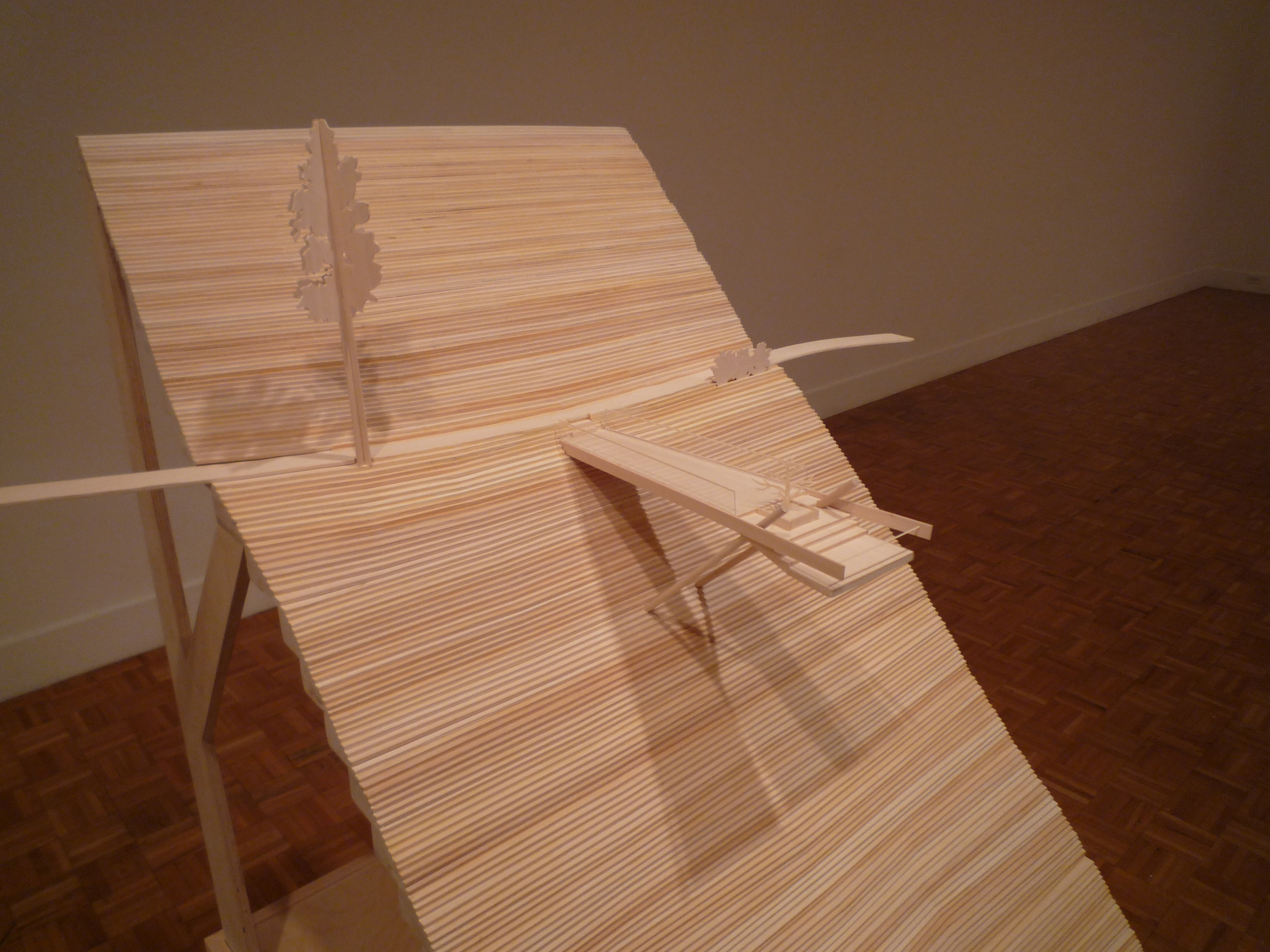 Grandfather's Incline Design
This proposal is to create a viewing platform that visitors would also hike to in order to appreciate the landscape and meditate. The design is abstracted to fundamental elements. A simple platform oriented to the ideal view with seating meets a mountain path. The platform contains a single tree representing the ideal landscape. The structure is supported discretely with simple wood pilings blending with the surrounding forest.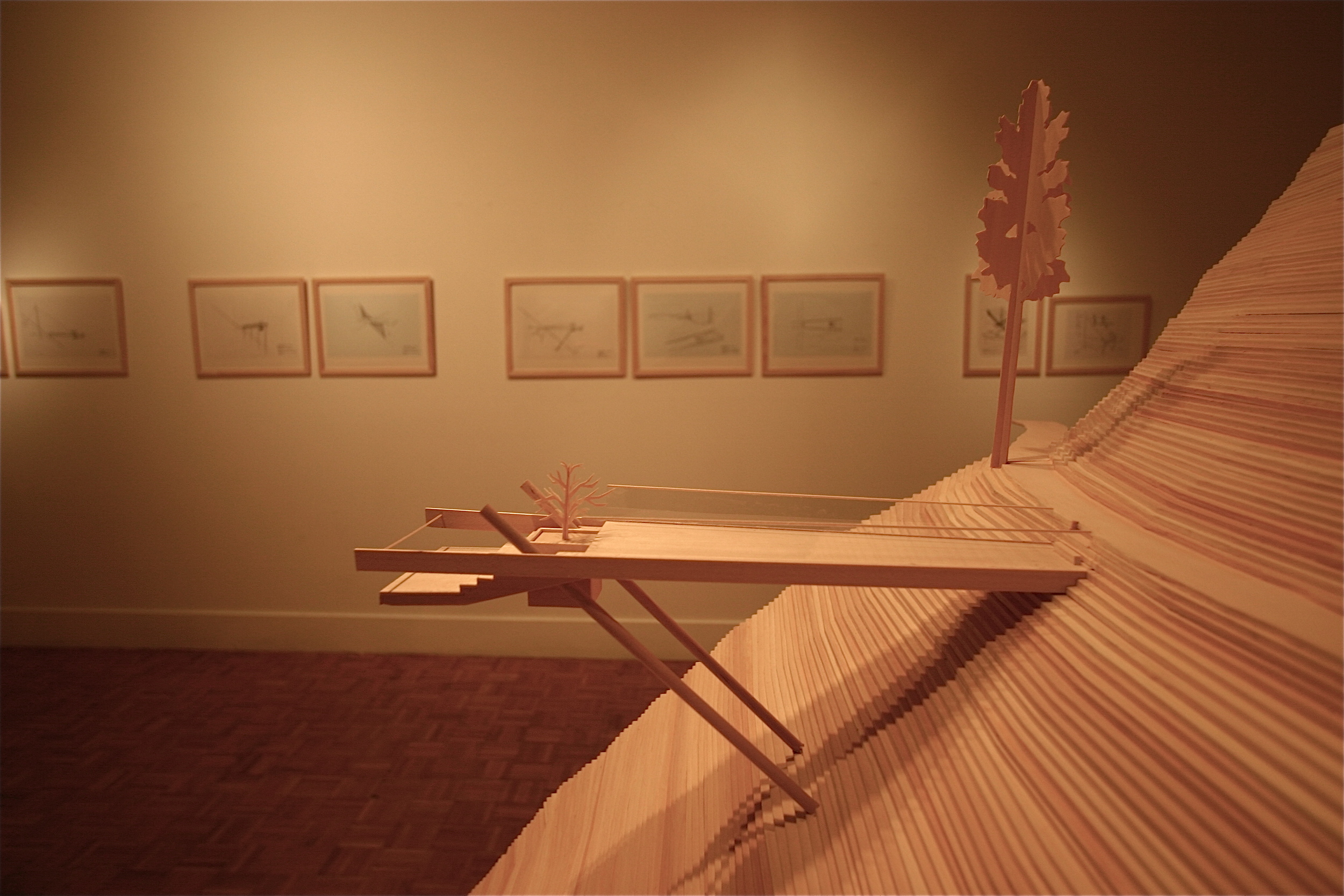 Communal Table
In addition to the proposed structure a table is designed for communal eating that will be used by the Montalvo artists in residence. This table also contains a single planting reflecting the Grandfather's Incline proposal.