Betty Bakery Brooklyn, New York
Storefront
This project for celebrated wedding cake designer Cheryl Klienman creates a retail bakery, augmenting the existing commercial kitchen, in the vibrant Boreum Hill section of Brooklyn, NY.
Betty Bakery
The storefront area of the existing street level space that was formerly used as a staging area for the commercial operation was reclaimed and reconfigured to make this retail space
The design approach was to create a warm, even retro mood, consistent with the products for sale and the atmosphere that the partners wanted to impart to the neighborhood.
Within the retail area are the main sales counter with refrigeration cases, coffee bar with seating, and window display. The design allows for the queuing of customers, and continual access to the main kitchen as well as window seating.
All of the design elements reinforce the aesthetic of the baked goods including the pistachio green counters and the cake box shaped display shelves, the storefront grillage as well as the natural seamless linoleum flooring.
Display
Prior to Completion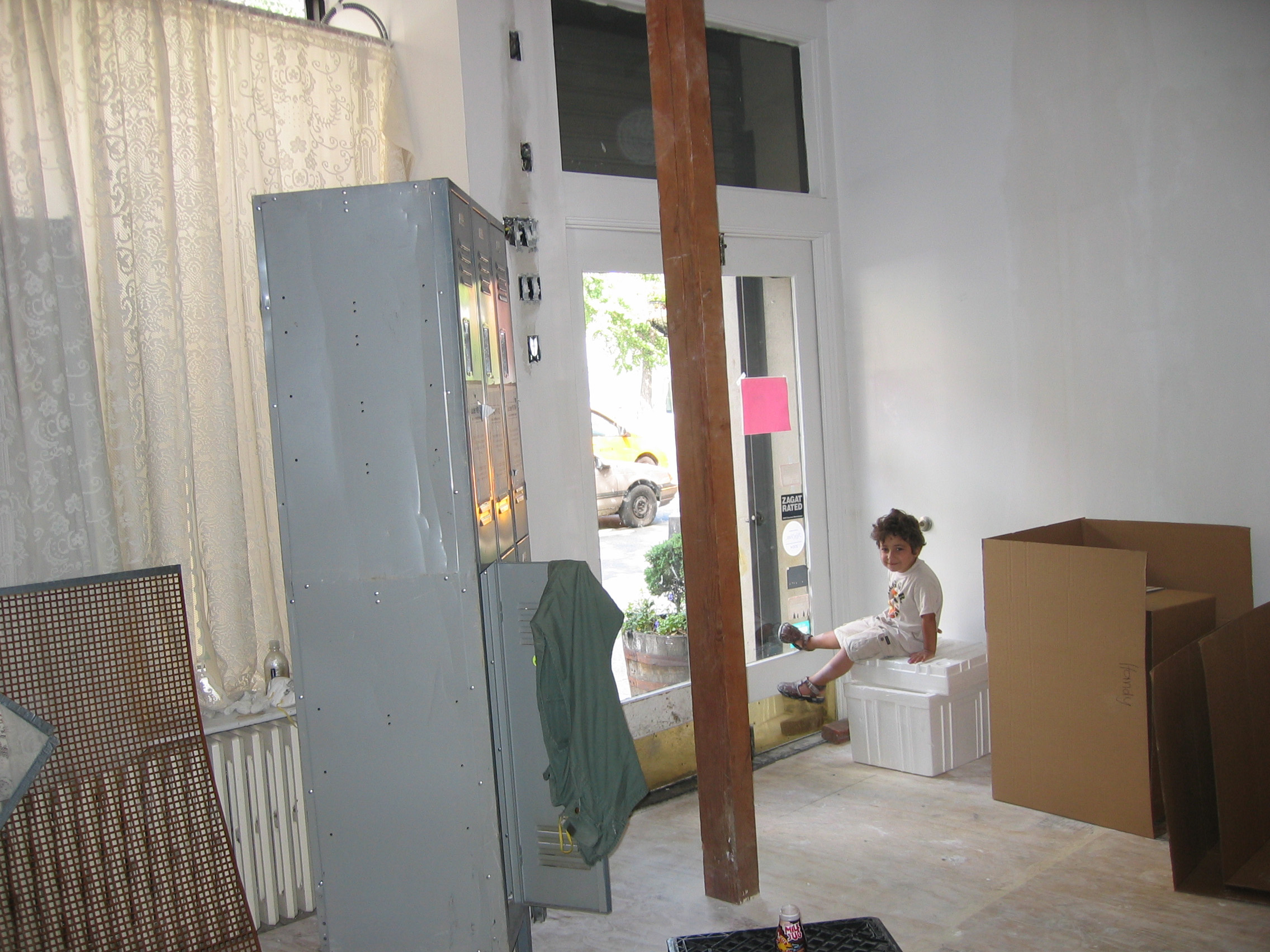 Original Space